Fifteen Years Innovating in the Bay Area
WiLine's fiber based network uses 21st century fixed wireless technology for last mile delivery directly to your building.
This insures the quickest time to install, the fastest available speeds and lowest possible latency.
Why Fixed Wireless over Fiber?
Network Coverage in the Bay Area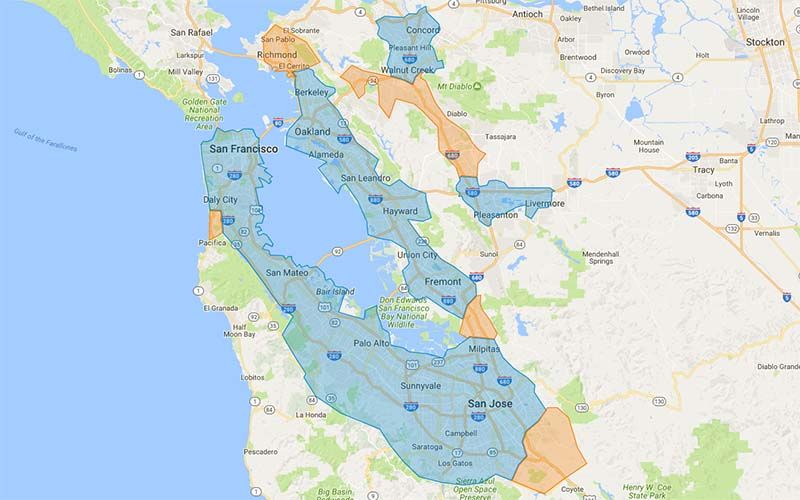 San Francisco
San Francisco and Sillicon Valley are the home and birthplace of WiLine Networks, Inc. The bay area is where WiLine offers the widest areas of coverage.
WiLine Networks uses 21st century Fixed Wireless technology that offers the highest reliability of any Internet Service Provider, yes even fiber optics networks.
Our symmetric Internet service offers speeds from 1Mbps all the way up to 10Gbps with latencies of under 10 miliseconds and a thoroughput guaranteed to be a industry leading 99.99%.
Another advantage of choosing Wiline is the installation lead times which in network certified areas are can be as low as 48 hours opposed to several weeks for certain optic providers.