The best alternative for Business Internet in L.A.
WiLine's fiber based network uses 21st century fixed wireless technology for last mile delivery directly to your building.
This insures the quickest time to install, the fastest available speeds and lowest possible latency.

Our network is engineered to deliver 99.99% thoroughput and backed by a industry leading service level agreement.
Why Fixed Wireless over Fiber?
About WiLine
WiLine delivers High-Speed Internet and Event Services to meet the needs of any business, at the best rates. We are the fastest growing communication service provider in our markets, bringing businesses a true alternative for High Speed Internet Services.
Network Coverage Los Angeles Metro Area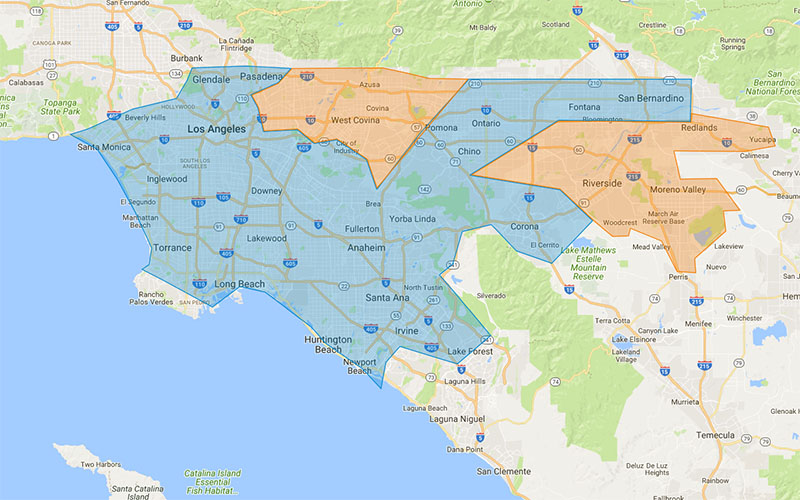 Los Angeles Metro
Since the launch of our services in Los Angeles and Orange County in 2013, WiLine has quickly established as the best value alternative to fiber Internet providers.
In L.A. and O.C., WiLine Networks uses 21st century Fixed Wireless technology that offers the highest reliability of any Internet Service Provider.
Our symmetric Internet service offers speeds from 1Mbps all the way up to 10Gbps with latencies of under 10 miliseconds and network service availability guaranteed to be a industry leading 99.99%.
We can deliver any bandwidth you require and our installation times are usually measured in hours not weeks. We are expanding our network constantly so why not check if your building is covered?